Back at the beginning of June, on a very hot Friday, our team of planners took on a 12 kilometre walk across the Cotswolds. Trust and connection are two of our core values and we hoped that this day – taking some team members' out of their comfort zone – would help build on these.
We had planned for a longer ramble of up to 24km but good sense prevailed in 34 degrees heat.
Nevertheless over the 12km, we explored topics of conversation that in an office or Zoom environment just wouldn't flourish. I got to know a lot more about my colleagues' lives and what goes on for them outside of work.
As we walked and talked, work inevitably came up. We discussed challenges, technical questions and stories – but the overall benefit was time spent together building further connections among our planners.
Getting together as a Financial Planning team is a non-negotiable. It gives us the platform to share our experiences, knowledge and concerns. Of course we can and do often build this connection in a meeting room but in this instance, stepping out into the wilds (of rural Gloucestershire with our mobiles to hand at all times), meant we were able to get to know each other better as individuals – a bond which will only help our performance as a team and for our clients.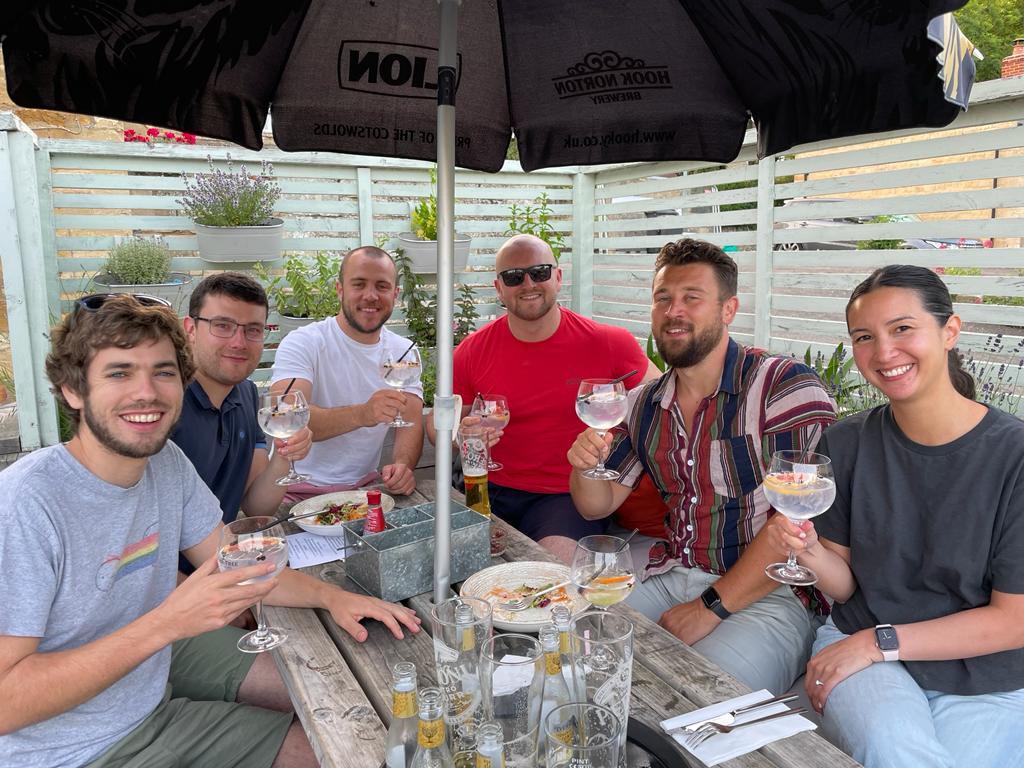 A couple of recommendations
Many of our clients are keen walkers and I'll admit that our walk in the Cotswolds may have gone some way to converting me to walking as a pastime – as long as it's not on Chelsea match days.
I know you don't read our posts for travel recommendations but in case you're thinking of travelling to the Cotswolds soon, I have three.
Firstly, for the village of Blockley. It took me a while to work out why it was familiar – it turns out it's the location for many scenes in the TV show Father Brown. Apart from that obvious attraction, it's a great base to explore the Cotswolds and is close to the larger and just as interesting towns of Chipping Campden, Moreton-in-Marsh and Stow-on-the-Wold.
And if you're looking for somewhere to stay, you won't go far wrong with the Crown Inn in Blockley. The breakfast set us up for the day and the people were very welcoming.
Finally, for as long as the good weather holds (and perhaps beyond), the Great Western Arms in Blockley did a great evening meal and had a lovely garden.